Dry Rot Repair
Dry Rot is not a nice subject but it has to be addressed before damage is beyond reasonable control. Corvallis, Albany, and Philomath Oregon have their share of this problem due to the excessive moisture of the winter months. We get to the root of the problem. With Phil Howard Construction LLC the cause will be determined and repaired expertly.
Those water stained places barely indicate what is inside.
Carpenter ants are attracted to these areas.
Structural integrity eventually suffers causing sags and cracks.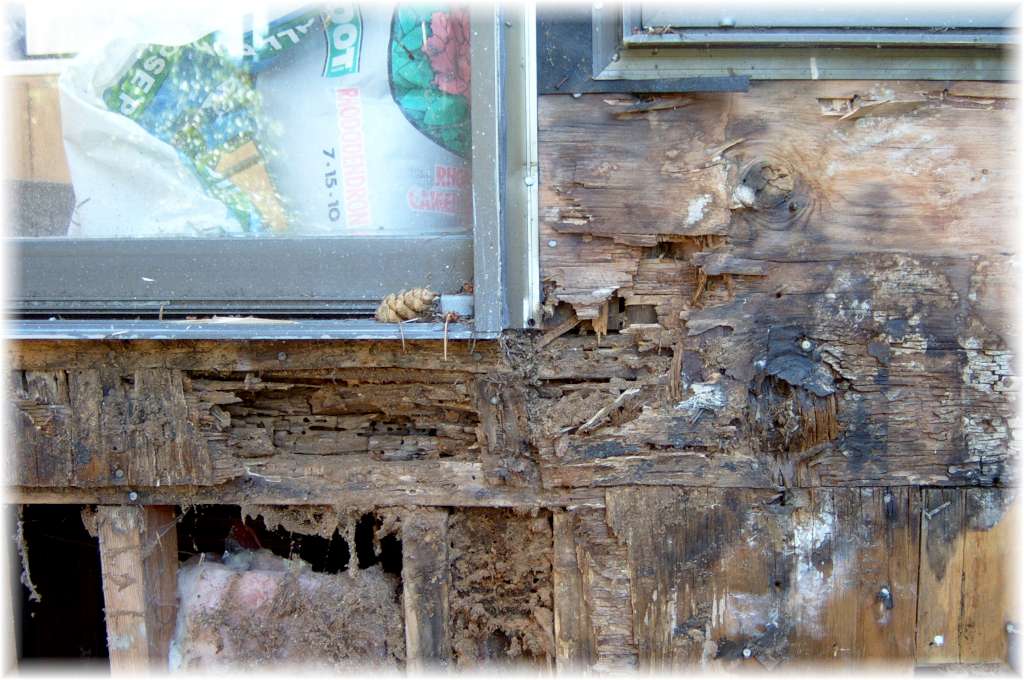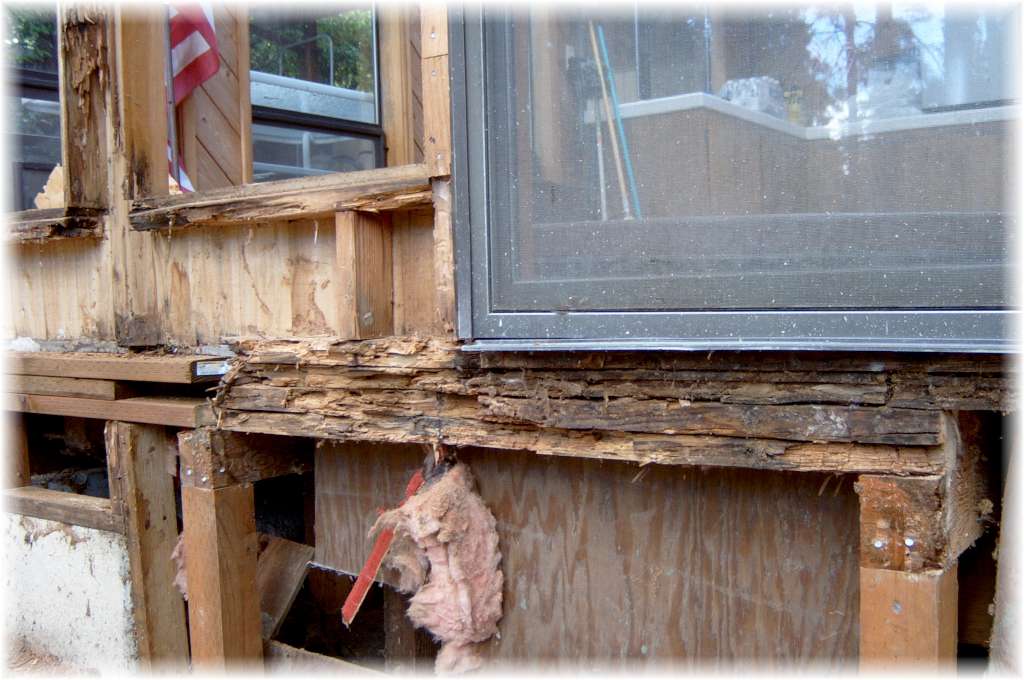 We make sure all rotten materials are removed from premises and new wood framing, insulation, and siding is replaced in the original configuration.